Last-minute Morocco Holiday
Are you planning a last minute Morocco Holiday? Do you like to go on unplanned last minute adventures? Well, if your answer is 'Yes, then you are in luck! But you have to be a beach lover, and a water sports enthusiast for this amazing last minute holiday idea! Do you want to try surfing? That's if you have never surfed before. Don't worry, we know that surfing isn't for everybody, but did you know that you don't have to be a Pro to go on a surfing holiday. If you are a surfing beginner, you will literally feel like you went to a water park with happy white-wash waves that you try to catch in shallow water.
Whether you're going on a surfing holiday, or planning to get lessons for the first time, Morocco is a great – albeit perhaps surprising – destination. But don't just take our word for it. The Huffington Post says just how friendly and welcoming the country is, putting to rest any concerns you may have had. Once you've learned to surf, you'll be returning to Morocco's coast to master your skill.
Our cozy little hotel in Tamraght village of Taghazout Bay offers a great Surf Camp Morocco experience. With a few different packages to choose from, you get to enjoy Surfing, Yoga, and local bites and sites of Agadir whilst being in a very peaceful ocean-side village that leaves you awestruck at the diversity of Morocco. When you think Morocco, you probably imagine Camels, Desert, Medina, and noise. But this fishing village is just the opposite of that. Wonderful sunny weather, long flat sandy beaches, nice waves of the Atlantic Ocean, fresh sea-food and what not!
Doesn't that sound great? See it for yourself. Not just young people, even young couples and families join us for amazing last minute holidays in Morocco. Learning to surf makes a great activity for couples to enjoy some activity and feel the adrenaline of catching a wave together.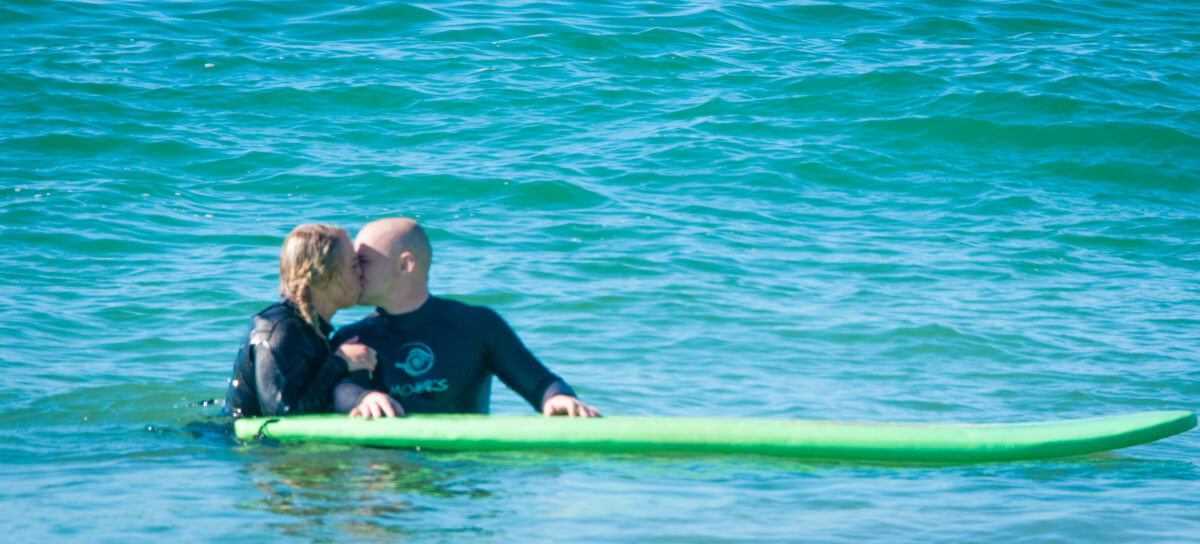 Even parents love to catch waves with kids and show them this amazing way of traveling to different countries.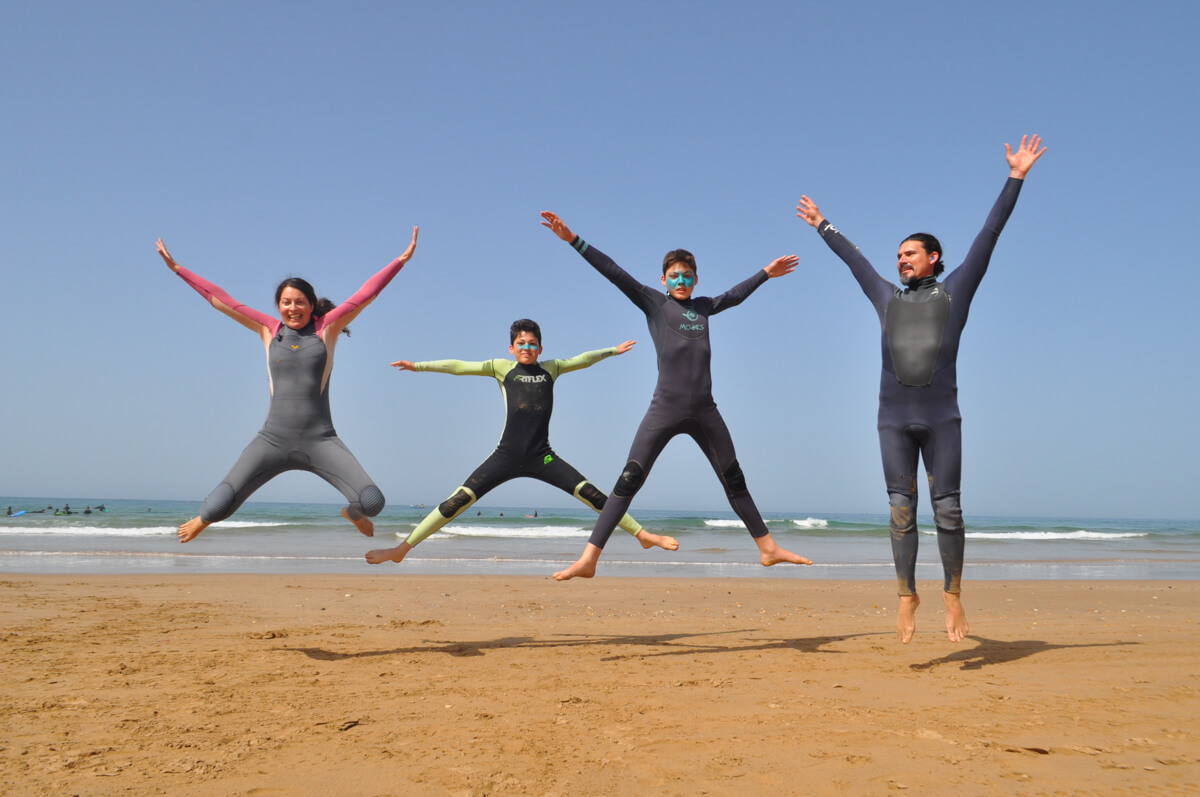 Here's where you will stay with us at our lovely Tamraght Surf Accommodation in Taghazout Bay. We have typical Moroccan style Salon apartments inside with modern facilities in peace and quiet for you to rest and relax.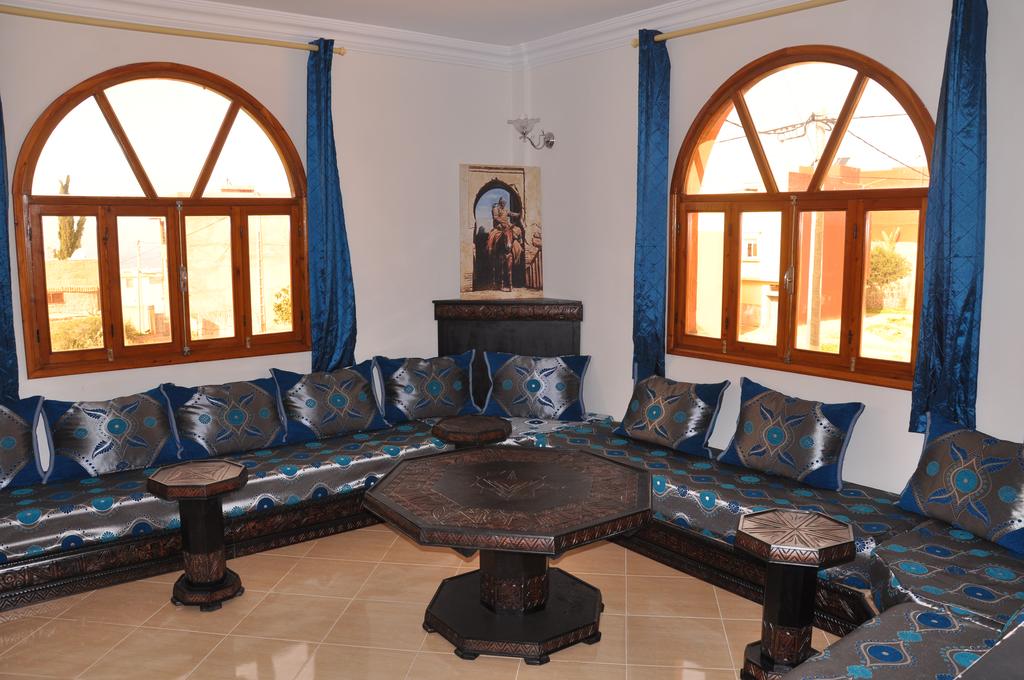 Enjoy Sunrise or Sunset Yoga on our Rooftop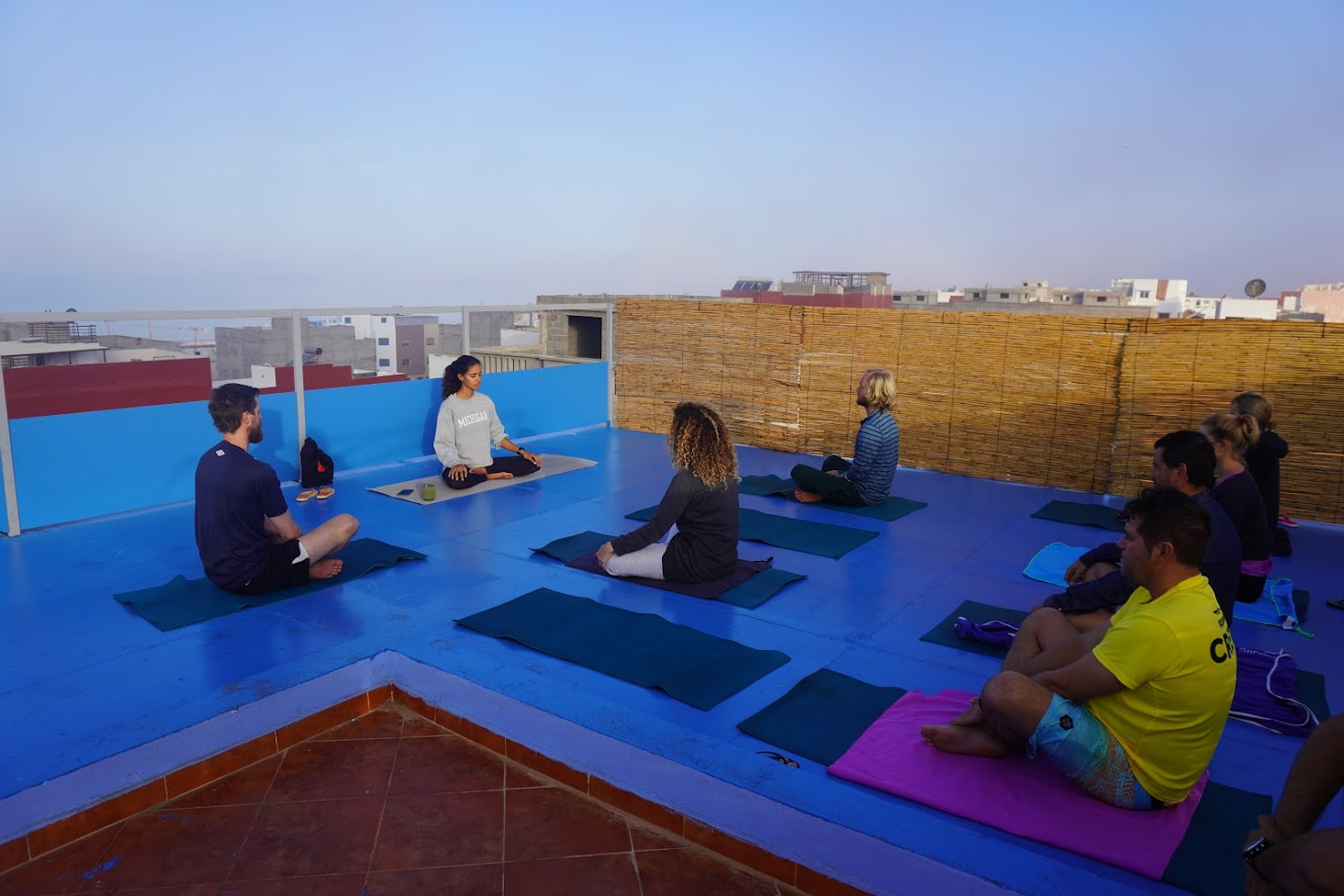 Check our reviews on Tripadvisor
Do we have Surf Instructors?
Of course, we do! And they are certified, qualified and well experienced with First Aid and Life Saving skills too. Regardless, if you are a beginner, you will be in shallow water, learning under supervision. So your risks are next to none.

All you have to do is listen to your instructors and stay within your ability, and Voila!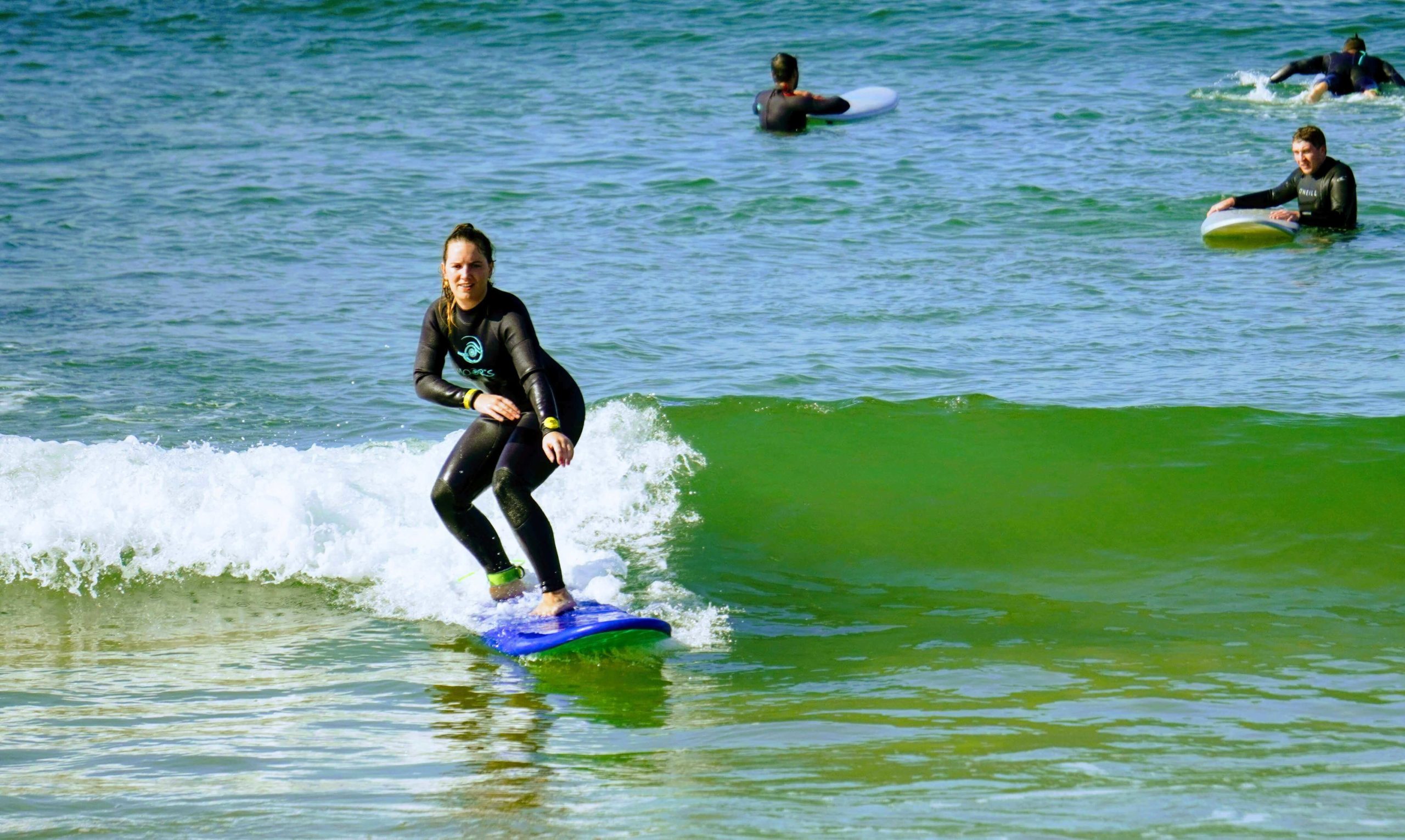 Unless you want to embarrass yourself, don't assume you know more than the instructors. They're there to teach you or help you improve. Focus and you'll get more out of the sessions. Most importantly, remember to have fun!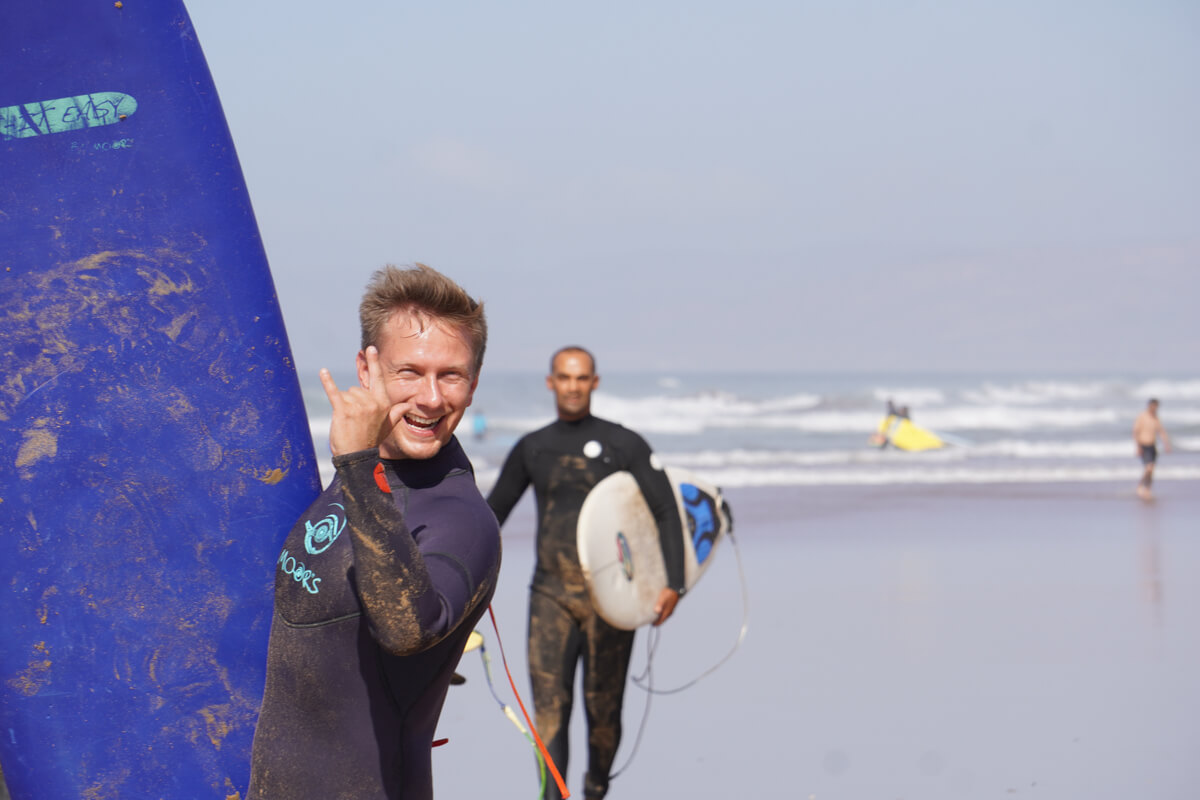 Try and set yourself a target of completing one surf maneuver or skill, rather than trying to master loads of different tricks. Change your commitment once you can successfully pull it off. Try lowering your center of gravity or adjusting your feet as you surf as some starting points.
So what are you waiting for? Check out our amazing Last Minute Morocco Holiday offers and book one that you like.