Whether you are here to explore this beautiful region, find the best surf spots, relax while practicing yoga or combine all these activities together - our goal is to help you get the best out of your trip. Tamraght - Taghazout bay is a surfers' paradise, located among Morocco's best surf spots for surfers of all levels. Need an in-house yoga teacher, surf instructor, surfboard or wetsuit? No problem! They are waiting here for you.
We are classified as one of the top surf & yoga Hostels in Tamraght Taghazout area with:
- Best reviews for the staffs' services - Excellent surf lessons - Cosy and friendly atmosphere - Delicious traditional Moroccan cuisine with local chef - Best ratio between price and quality -
Chillout surf is only 200 meters from Devil's Rock and Cro Cro which are some of the best beach breaks in the area and 5km from Taghazout village. Tamraght Taghazout bay is on the South-East coast of Morocco, 15 km North of Agadir. A short bus/taxi drive from the Airport of Agadir or Marrakech will get you here. We can also help you with planning trips, renting a car or a motorbike and provide you with everything you need for an unforgettable amazing holiday.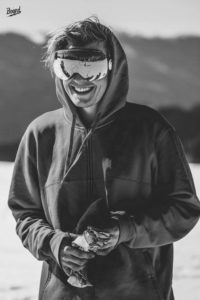 "Chillout that's what I was looking for!
I've been in Morocco plenty of times, and honestly I can say, that Chillout Surf Hostel is one of the greatest places on earth!!!
Amazing crew, lovely atmosphere, and everything that you wish for!! Thanks guys!!"
- Maciej Pietrunko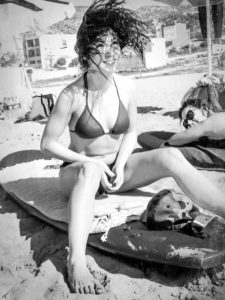 " We stayed for 7days, the place was very nice and clean, the service is great the food is diffrent each day as the surfing spots, everything is secured and calm at night. The staff were always helpful, there was also beautiful ocean view. I highly recomend and will go back if i have the chance."
- Melanie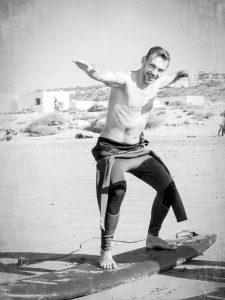 "A relaxed and a experienced surfing staff at the hotel. I enjoyed my vacation and improved my surfing skills. There was beautiful surroundings, extremely laid back and a well organized program for surfing. Perfect for a relaxed and active holiday."