Experience The Yoga
Nothing is better than start the day with waking up your body and mind with some yoga and good stretching exercises together with our qualified in-house yoga teacher. So you are ready to take on the challenges and impressions of the day, if it's surfing, hiking or just sightseeing around this beautiful area.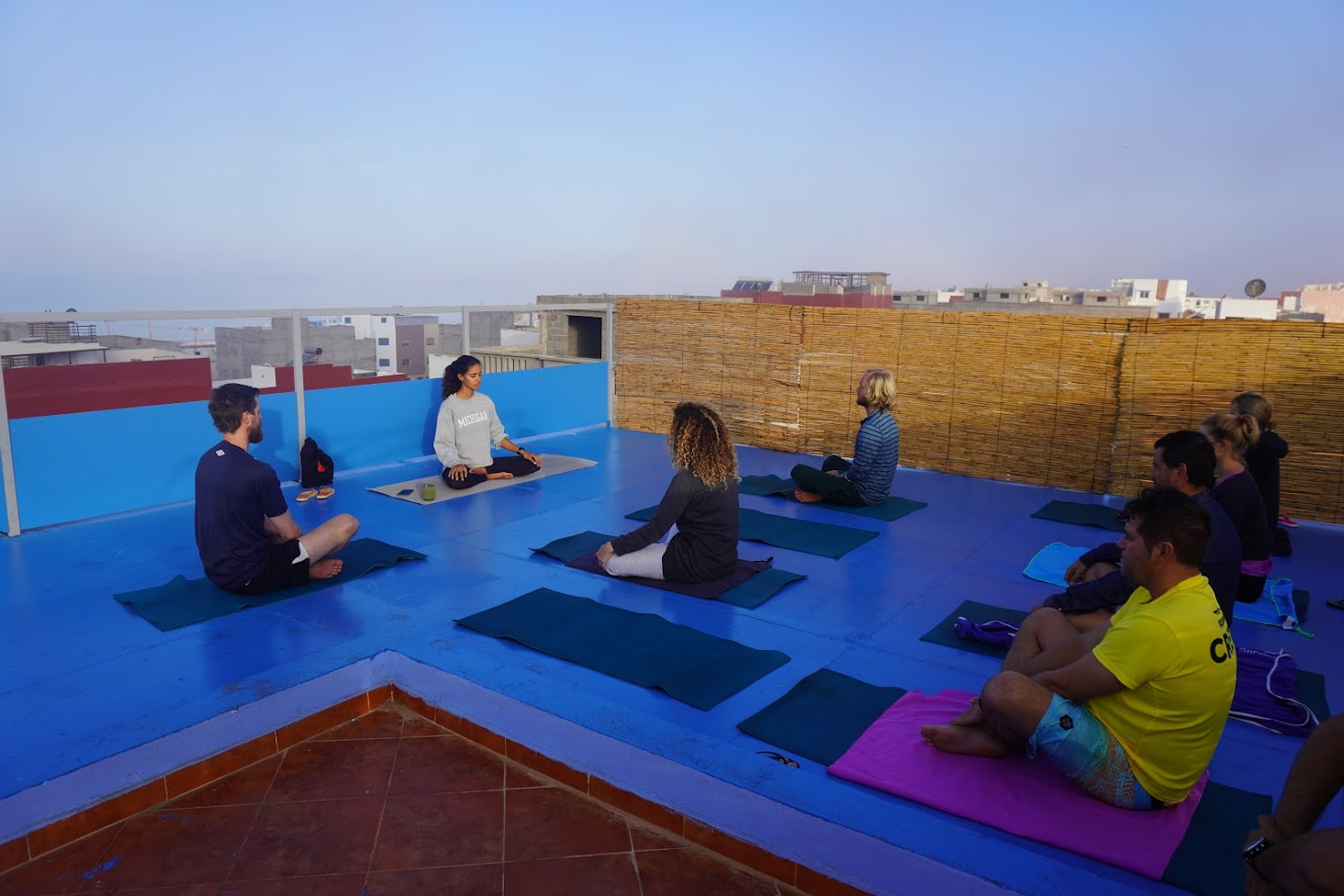 Only 15% deposit will be paid online, the rest must be paid on arrival.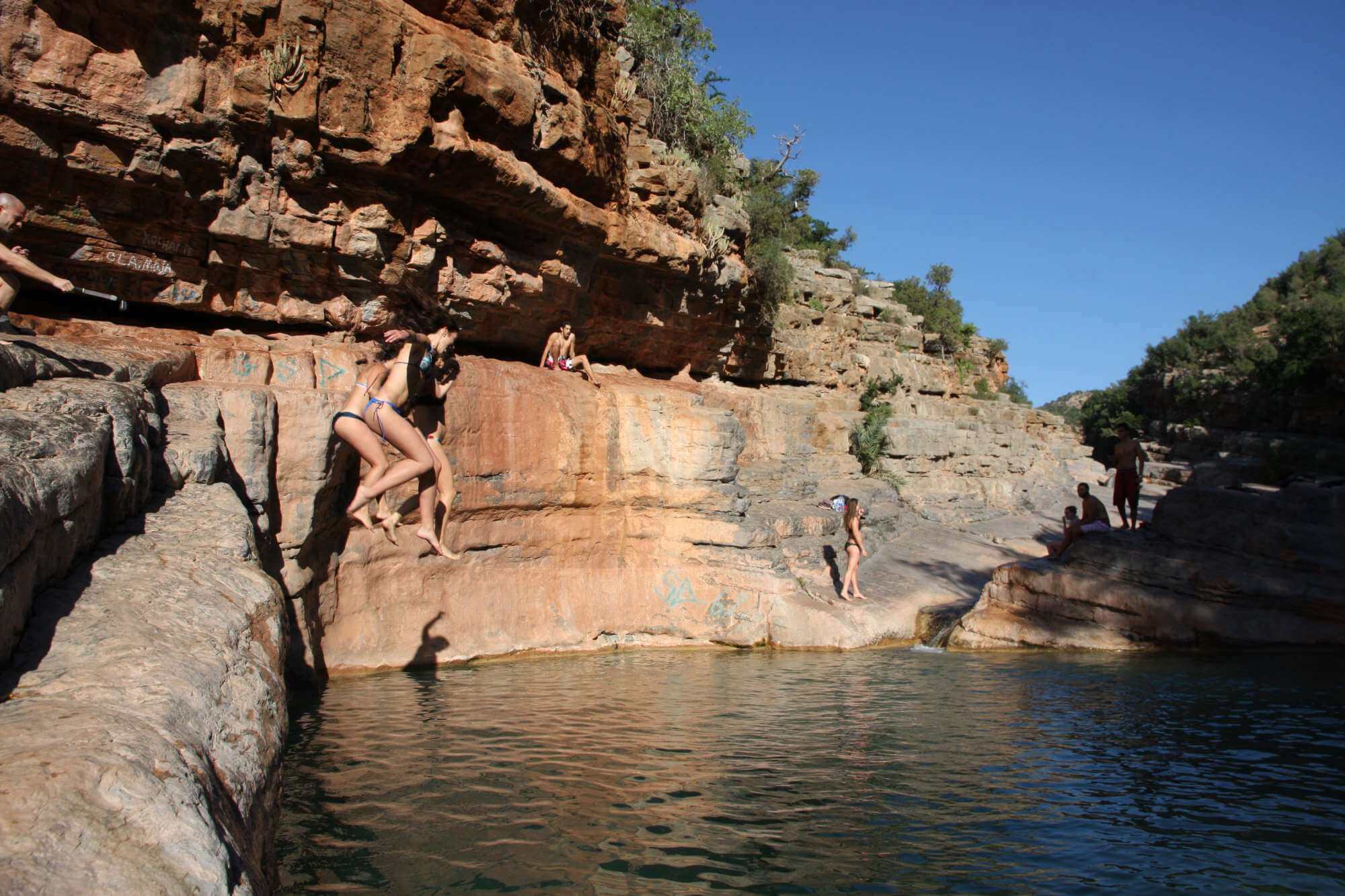 Live Adventure
A 25 minutes car/motorbike ride from Taghazout through Banana village and up the mountains will take you to a gorge, after a short hike (about 20 minutes) along the gorge you will find the aptly named "La Vallèe du Paradis", commonly known as Paradise Valley. The place lives up to its name. Here you can walk along a beautiful river surrounded by palm trees and enjoy the beautiful scenery, a little piece of Paradise. Along the gorge and the river you will find small restaurants and shops to buy some refreshing fruits, water or food. Along the river there are also several pits where you can cool down after walking in the sun, there are also cliffs to jump from and places to lay down and just enjoy this beautiful valley.
Had an amazing time at chillout surf hostel in Tamarght, it's a brand new place, everything is new, the beds are very comfy...unforgettable 10 days with the boys, also the surf instructor Choaib was a plus, very pationate teaching and knows very well the places to go according to your level. The food was delicious and abundante for little $...thanks for everything."
~ David Tarzan
I come to Morocco from time to time to surf and always stay at this place. Very nice people, atmosphere and everything for a great surf and memories after! The managers help you with any questions or things you need there, the house is cosy and amazing view from the terrasse! The ocean is very close, just few minutes walking down the village. The house have all the services you want - surf, food, yoga classes, trips on your preferences and interests. I recommend chillout surf camp to anyone who expect great vacation, lots of fun, joy and pleasure!
~ Kolyada Anastacia
I've been in Morocco plenty of times, and honestly I can say, that Chillout Surf Hostel is one of the greatest place on earth!!! Amazing crew, lovely atmosphere, and everything that you wish for!! Thanks guys! ❤️
~ Maciej P
Only 15% deposit will be paid online, the rest must be paid on arrival.
IMAGES FROM OUR SURF HOSTEL